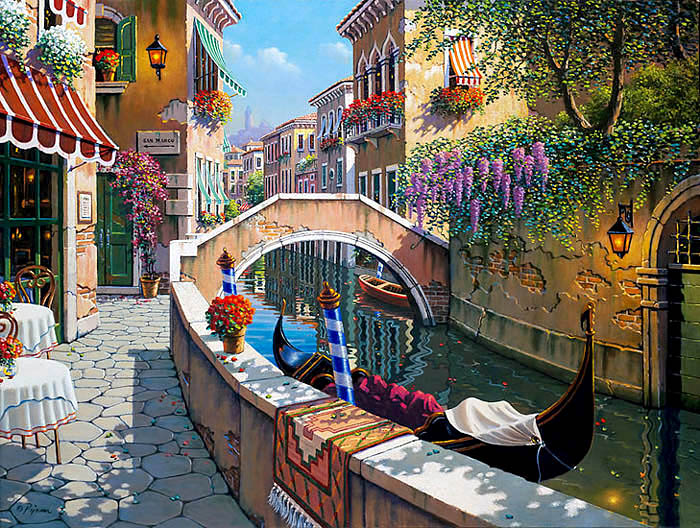 "Passage to San Marco"
Artist Embellished Giclee on Canvas
Deluxe Edition: 350 per image size (plus proofs)
30"x40" & 24"x30"
(Also avail in custom size Mural Edition of 50)

I was inspired to paint this oil painting of Venice in July of 2000, when I was visiting Italy.
On a sunny afternoon on my way to the San Marco Square, I passed through a narrow passage way by the Grand Canal. There was a trattoria on the corner and a gandola tied to a post in the narrow canal. This quiet and romantic spot captivated me to the extent that I stopped for a short while to do a rough sketch of this site, as I knew that I would paint a large scale oil painting of this location upon my return to the States.
Bob Pejman 2/26/2002